For more information, please contact:
Jeff Tart, Senior Loan Officer | jtart@sfrpc.com or Steve Foreman, EDA Cares Act Revolving Loan Fund Administrator | sforeman@sfrpc.com
Are you in need of financial assistance to help your small or medium-sized business recover from the COVID pandemic? Please take a few minutes and tell us how we can help you.
SFRPC Secures $5.9 million to capitalize South Florida's COVID-Impacted Businesses
The U.S. Department of Commerce's Economic Development Administration is partnering with the South Florida Regional Planning Council (SFRPC) to oversee and administer a new $5.9 million CARES ACT Business Revolving Loan Fund program that will alleviate sudden and severe economic dislocation caused by the coronavirus in Monroe, Miami-Dade, Broward, and Palm Beach counties. Designated a U.S. Department of Commerce Economic Development District in 1994, the SFRPC welcomes this new program into its lending portfolio as it continues to expand its economic development activities.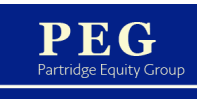 "I want to express our sincere gratitude for the South Florida Planning Council's outstanding contribution to our business. The COVID relief SFRPC provided came at the perfect time. We had applied for an EIDLE loan, never to hear a response. We tried to get funding from commercial lending sources to no avail. The only help we received came from SFRPC. Your team has been fantastic to work with. I'll like to recognize Jeff Tart and Steve Foreman for their excellent leadership. Without their help, we indeed would have had more significant finical troubles. I'll want to praise all the staff at SFRPC for all the creative work and dedication in helping us. SFRPC thinks outside of the box, understand our needs, and perform, unlike commercial lenders. Your dedication to continually strive to provide the ideal experience has been a wonderful reality for us. I genuinely want to Thank You for all that you do." ~ Partridge Equity Group

"Jeff and the amazing staff at SFRPC came through in a huge way for us during a very difficult time for our community. The energy, responsiveness, effort and attention we received in applying for the CARES ACT Revolving Loan Fund Program were commendable – and absolutely made a critical difference for us, our clients, and our town. Thank you so much – and please know you will have us as big fans for life!" ~ Islamorada Investment Management
"On behalf of Dermaclinic LLC, we appreciate the loan. The process was very smooth with SFRPC and Goreb, Cherof, Doody & Ezrol P.A. We are happy to inform you that our employees and clients are thankful that we are able to keep our business open during this difficult time. If more funds become available in the near future, please let us know." ~ Dermaclinic, LLC
| Applied Grant Award (08/05/2020): | $ 5,380,000.00 |
| --- | --- |
| Total Funded: | $ 2,585,000.00 |
| Available to Lend: | $ 2,795,000.00 |
| Loan # | Loan Amount | County | City |
| --- | --- | --- | --- |
| 1 | $ 25,000 | Monroe | Key Largo |
| 2 | $ 30,000 | Monroe | Islamorada |
| 3 | $ 500,000 | Broward | Pompano Beach |
| 4 | $ 85,000 | Palm Beach | Palm Springs |
| 5 | $ 300,000 | Miami-Dade | Miami |
| 6 | $ 35,000 | Broward | Hollywood |
| 7 | $ 210,000 | Broward | Miramar |
| 8 | $ 150,000 | Monroe | Key West |
| 9 | $ 500,000 | Monroe | Key West |
| 10 | $ 500,000 | Miami-Dade | Miami Beach |
| 11 | $ 50,000 | Broward | Hollywood |
| 12 | $ 150,000 | Broward | Davie |
| 13 | $ 50,000 | Broward | Lauderhill |
*** Data as of January 31, 2021
'These investments come at a crucial time to help Florida's and our nation's economy come roaring back and provide hard-working Americans with new opportunities,' said Dana Gartzke, Performing the Delegated Duties of the Assistant Secretary of Commerce for Economic Development. 'Small businesses are the lifeblood of our communities, and EDA is pleased to invest these CARES Act funds so that Florida businesses have access to capital to respond to and recover from the coronavirus pandemic.'