GROWING SOUTH FLORIDA'S ECONOMY ONE BUSINESS AT A TIME!
The South Florida Regional Planning Council works with the U.S. Department of Commerce, Economic Development Administration to provide low interest rate loans to small- and medium-sized businesses in counties of Miami-Dade, Broward, and Monroe.  The Council's Revolving Loan Fund (RLF) Program is designed to meet the needs of businesses that are not met by conventional lenders.
HISTORY & PURPOSE OF THE PROGRAM
The South Florida Regional Planning Council Revolving Load Fund Programs (SFRPC-RLF) were first established with several public and private agencies before being transferred to the SFRPC.  The RLFs were created as a result of the devastation of Hurricane Andrew, which on August 24, 1992 ravaged large tracts of Miami-Dade County.  Hurricane Andrew stands as one of the most damaging and costly natural disasters in the history of the United States, surpassed only by Hurricane Katrina in 2005.
Many businesses, especially in the southern area of the county, faced insolvency after commercial and industrial buildings, agriculture land and tourist facilities were destroyed by the hurricane.  Although recovery from Hurricane Andrew is no longer the most urgent economic development priority for the South Florida region, many small/medium size businesses seeking financial capital to grow their businesses are unable to obtain traditional financing from conventional lenders.  However, as the regional economy grows, the SFRPC Revolving Loan Fund has served as an instrument to strengthen and achieve the stated goals of the SFRPC Comprehensive Economic Development Strategy (CEDS).
The SFRPC knows that the best economic development plan for the region is to develop its small and medium size businesses.  The SFRPC focuses its economic development activities on technical assistance and capacity building, enhanced coordination, communication, and infrastructure development.  In our judgement, these activities provide the greatest long-term return on investment and are the best use of limited resources.
The business must be located in Miami-Dade, Broward or Monroe counties
It should be an existing business looking to expand or relocate, create jobs, and/or retain jobs
Applicant must show proof of having attempted to secure financing through a conventional banking institution
RLF funds should only be used for gap financing where a bank is the first lien holder
Owner must inject or have a 10 to 20 percent equity stake in the project
Collateral pledged for each loan will depend upon the RLF loan amount, the overall credit risk, and the personal and business assets pledged as collateral
Personal guaranties by all parties with more than 20% ownership interest will be required
Funding cannot be used for the acquisition of a business, business assets, or stock
Unsecured lending is not permitted
Funding cannot be used as a line of credit
RLF loans must leverage private investment of at least two dollars for every one dollar of such RLF loans
Number of jobs created/retained against amount loaned (Must be at least 1 job for every $20,000 loaned from the RLF)
Meet application requirements
SFRPC-RLF offers loans between $25,000 and $500,000.
You must complete the SFRPC-RLF application; provide a business plan, business and personal financial statements, tax returns, and appraisals for equipment, land and other business assets.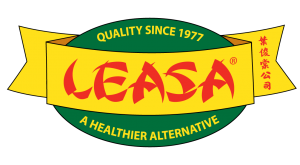 "During difficult times when LEASA needed to borrow funds to keep the business afloat, SFRPC was there to help…" Andrew Yap – LEASA Industries Co.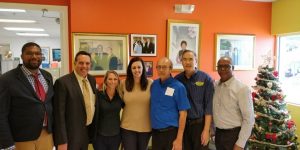 Mark-Anthony Smith, SFRPC Regional Planner; Jeffery Tart, SFRPC RLF Senior Loan Officer; Amy Worsham / Kaitlyn Woolard of Cardno; George Yap, Founder of Leasa Industries (RLF Client); Andrew Yap, CEO & President of Leasa Industries; and Ron Butler, Executive Director of the NW 79th Streeth CRA.

"We are truly and deeply appreciative, we would not be where we are today without your team. God bless organizations like SFRPC and its staff." Jesus Rodriguez – Pallet Industries, Inc.