THANK YOU FOR YOUR SERVICE
With gratitude and sincere appreciation for your leadership, dedication, and many contributions to regional collaboration and
the South Florida Regional Planning Council over the years.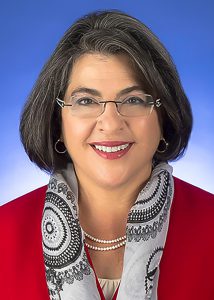 The Honorable
Daniella Levine Cava
Immediate Past Chair
SFRPC Chair, 2020
SFRPC Councilmember, 2015 – 2020
Daniella Levine Cava was elected Miami-Dade County's first-ever woman Mayor in November 2020. She enters the Mayor's office following a nearly 40-year career as a relentless advocate for South Florida families in public service and elected leadership.
Daniella has been a tireless advocate for South Florida residents and communities for over 30 years. She has proven business skills as founder and CEO of Catalyst Miami, an organization dedicated to helping Floridians achieve economic well-being and self-sufficiency. As County Commissioner, Daniella will apply her impressive leadership and organizational experience to solve community problems and restore confidence in local government.
Born in New York City, and raised across North and South America, Daniella's family stressed giving back and working to create equal opportunity. She received her bachelor's degree in psychology with honors from Yale University and graduate degrees in law and social work from Columbia University. Daniella came to South Florida in 1980 to join her husband, Dr. Robert Cava, a Miami native, who returned home to join his father in medical practice.
Daniella served special needs children and immigrants at Legal Services of Greater Miami, then represented children in the child welfare system as Associate and Legal Director for the Guardian Ad Litem Program.
https://www.miamidade.gov/global/government/biographies/mayor.page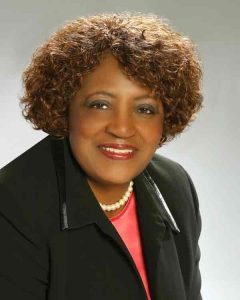 The Honorable
Margaret M. Bates
Council Member
SFRPC Councilmember, 2008 – 2020
SFRPC Revolving Loan Boardmember, 2017 – 2020
M. Margaret Bates is a true servant of the people. She is committed to the citizens of Lauderhill, Florida. She has held respected positions on local, county, and national boards and in professional associations. M. Margaret Bates has been and continues to be honored by numerous organizations for her dedication to community service.
Commissioner Bates has served the citizens of Lauderhill, Florida since 1998. During her tenure as an elected official in the City she has created the MLK Taskforce, the City of Lauderhill Trust, the City of Lauderhill Public Art Board, and the annual Jammin' in the Park Art Fest. Prior to her appointment to the City Commission she was a successful entrepreneur and owner of Bates Processing – a contract processing center for Conventional, FHA, and VA Loans. M. Margaret Bates has also held the position of Branch Supervisor for the Construction Department of Coral Gables Federal Savings & Loan Association – managing an annual budget of $25 million, Loan Processor for Transcontinental Lending – Ft. Lauderdale Division.
Commissioner Bates holds a Master's of Business Administration and a Bachelor's of Science in Business Management from the University of Phoenix in Ft. Lauderdale, FL. She studied Business Education at Allen University in Columbia, S.C. She is a licensed State of Florida Mortgage Broker and a Silver Certificate Recipient from the Leadership Institute for the National League of Cities.
http://lauderhill-fl.gov/commission/commissioner-m-margaret-bates
MEMBERSHIP & RESPONSIBILITIES
The South Florida Regional Planning Council is organized under the authority of Chapter 186, Florida Statutes. In the Council, Broward County and Miami-Dade County are represented by three elected official members and Monroe County is represented by two elected official members. The members are selected from the representative governing body. Monroe has one additional elected official member and Broward and Miami-Dade have two additional elected official members from general purpose municipal governments appointed by the member government. The Governor of the State of Florida appoints a maximum of six voting members with each County entitled to a minimum of one appointment by the Governor. The Governor also appoints certain ex-officio, non-voting members to the Council from the Department of Transportation; the Department of Environmental Protection; a member nominated by Enterprise Florida, Inc. and the Office of Tourism, Trade and Economic Development; and the South Florida Water Management District. All appointees are eligible for reappointment. Each voting member on the Council has an equal vote, and members serve three-year terms, which are staggered. No Council member may serve more than three consecutive three-year terms.
RESPONSIBILITIES:
The South Florida Regional Planning Council is a planning and public policy agency. The policy document, which guides all of the Council's activities, is the Strategic Regional Policy Plan for South Florida (SRPP). Council members are responsible for addressing regional priorities and providing assistance and policy guidance to local governments as supported by the SRPP.
While membership is organized to geographically represent the South Florida region, provide diverse perspectives, and protect various interests, the role of Council members is to consider the regional implication of issues brought before the Council. The ex-officio members serve as a resource to provide information and recommendations in their respective areas of expertise. Unlike elected positions, members of the South Florida Regional Council are limited to an advisory capacity rather than in a directed or regulatory capacity.