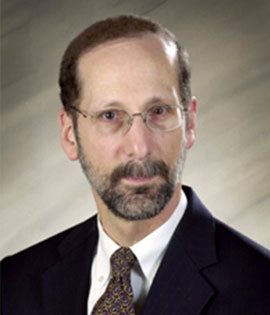 For more than forty (40) years, Mr. Goren has concentrated his practice in the areas of sophisticated local government, municipal and administrative matters including direct contact with City Commissioners, other public officials, City Managers, and strategic personnel affecting the work of his municipal and other public clients. Mr. Goren is experienced in the area of election law as long-term legal counsel for the then nationally recognized Supervisor of Elections, during Election 2000. Since 1997, Mr. Goren has been instrumental in the formation of city-owned and operated Charter Schools. Mr. Goren has also served as Special Magistrate in Code Enforcement and related matters for multiple municipalities throughout the State of Florida. Mr. Goren also serves as special counsel in matters affecting annexation, special assessments, intra-governmental conflicts, and regional planning activities, including assignments as a Special Magistrate in Burt J. Harris cases, and Florida Land Use and Environmental Dispute Resolution Act matters. Further, his expertise in statewide land use, zoning, and eminent domain matters, have qualified him as an expert witness throughout the State and a resource for government officials and the private sector.
Mr. Goren serves as the City Attorney for the Cities of North Lauderdale, Pembroke Pines, and Tamarac.  He serves as General Counsel for the South Florida Regional Planning Council,  the North Lauderdale Water Control District, the Housing Authority of the City of North Lauderdale, and formerly the Brevard County Charter Review Commission and the Hillsboro Inlet District. He served as City Attorney for Coral Springs from 1993 to 2010 and served as General Counsel to the North Broward Hospital District (Broward Health) from 2009-2015.  He has been designated as a preeminent (AV-rated) attorney by Martindale-Hubbell, a nationally recognized rating service for attorneys. He has been designated as a 2011 Top Lawyer in South Florida, and 2017 Top Governmental Attorney by South Florida Legal Guide. Further designations include: Best Lawyers in America 2006-2017 in the areas of Land Use and Zoning Law, Municipal Law and Real Estate Law; Super Lawyer in the areas of Government/Cities/Municipalities, Land Use/Zoning, and Administrative Law by Super Lawyers/Florida/2009-2015; and, Legal Elite/Legal Leader for 2014 in the areas of Government and Administrative  law by Florida TrendMagazine.
Mr. Goren is a Certified Florida Supreme Court and Circuit Court Mediator and has served as Mediator at the request of both governmental and private parties. Mr. Goren is also a frequent lecturer for the Florida Bar, the Institute of Government at Florida Atlantic University, the Lorman Foundation, CLE International, and other local governmental agencies in the areas of municipal and governmental practice, Sunshine Law, Ethics, Public Records and Eminent Domain.