District Planning and Environmental Administrator FDOT District 6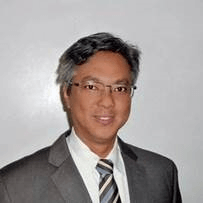 Dat Huynh is the District Planning and Environmental Administrator with the Florida Department of Transportation. He graduated from FIU with a Bachelor of Science in Civil Engineering and is a registered Professional Engineer. He started his career with the Florida Department of Transportation (Department) in 1994 as a Project Inspector in the Construction Office. He then went through the Professional Engineering Training Program where he did his specialization in the Environmental Management Office performing project scoping and in-house Project Development and Environment (PD&E) studies. He also worked at Miami-Dade County Department of Environmental Resources Management as an Environmental Permit Engineer for the solid waste program and pollution remediation program.
He left government work in 2003 to work for consultant engineering firms doing constructability/bidability review, PD&E studies, planning studies, transit studies, and roadway design. In 2009, he rejoined the Department as the District Project Development Engineer and has been working on PD&E studies as well as worked hand in hand with Traffic Operations, Transportation System Management & Operation (TSM&O) Program, on the Southeast Florida Express Lanes Regional Concept for Transportation Operations in close coordination with FDOT-D4, FDOT-D6, FDOT-Florida's Turnpike Enterprise and the Miami-Dade Expressway Authority will be involved in its deployment and on-going operations. In his role as the District Planning & Environmental Administrator, he will be working with Planning, PD&E/Scoping/Value Engineering, Environment, Americans with Disabilities Act (ADA), Multi-Modal Planning, and Strategic Intermodal System sections, coordination with the Miami-Dade Transportation Planning Organization as well as integrating planning for operations through the TSM&O program.