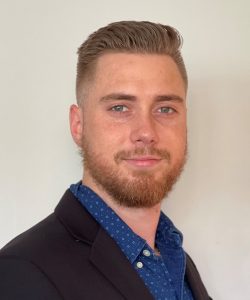 Jason McMahon joined the South Florida Regional Planning Council (SFRPC) in 2020 and serves as the SFRPC's Local Emergency Planning Committee Coordinator. Jason was born and raised in South Florida before earning his Bachelor of Science Degree in Emergency Management with a minor in Political Science from The University of Central Florida (UCF). Here, he received the Governor's Hurricane Conference Scholarship for his dedication to emergency management. Jason's time at UCF helped him develop an understanding of local, state, and federal guidelines regarding emergency response, operations, and documentation.
Along with his enthusiasm and passion for emergency preparedness, Jason brings his experience with UCF's Department of Emergency Management to the SFRPC. During his time there, he helped develop and execute tabletop and functional exercises, investigated practical and theoretical risks on-campus, and completed after-action reports. Jason assisted in the execution of UCF Downtown's first emergency exercise after construction and helped implement strategic evacuation procedures at the campus.
Jason enjoys his free time playing golf with friends, trying out different restaurants, and getting together with his family.