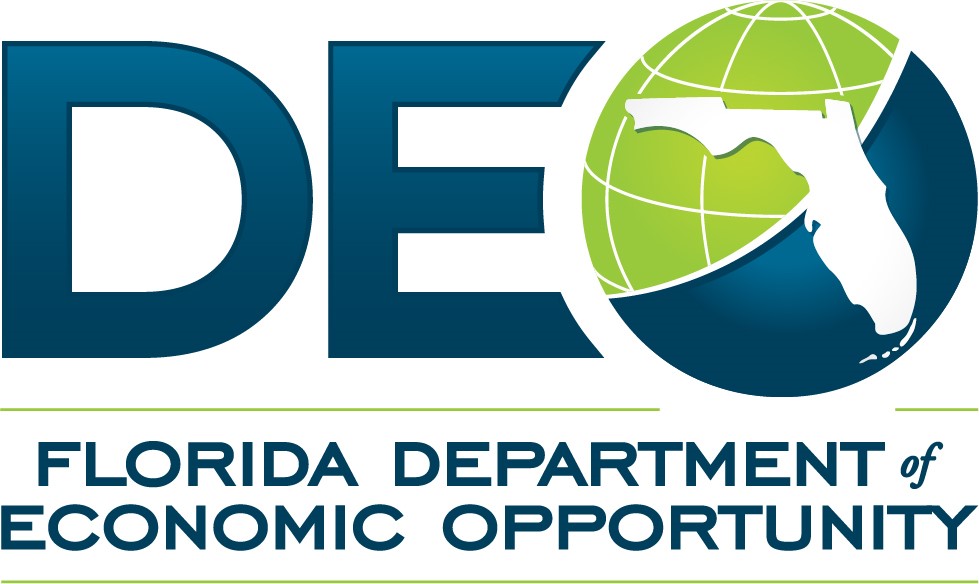 Funding Announcement
Community Planning Technical Assistance Grants, Fiscal Year 2018-2019
DEADLINE: MAY 7, 2018 AT 5:00 P.M.
Purpose: The Florida Legislature has appropriated funding to the Florida Department of Economic Opportunity (DEO) for Community Planning Technical Assistance Grants. The grants provide communities the opportunity to develop innovative planning and development strategies to promote a diverse economy, vibrant rural and suburban areas and meet the requirements of the Community Planning Act, while protecting environmentally sensitive areas. DEO's Bureau of Community Planning and Growth is soliciting technical assistance grant requests for state fiscal year (FY) 2018-2019.
Grant Request Submission Timeframe: DEO asks that requests for grant funding be received by DEO on or before Monday, May 7, 2018, at 5:00 p.m. Submission of a request for funding does not guarantee that funding will be provided. DEO will consider grant requests received by the above date before considering grant requests received after the above date.
Eligibility: Community Planning Technical Assistance Grants are available to:
Counties and municipalities; and
Regional planning councils that propose projects on behalf of or for the benefit of counties, municipalities or the region and that have support, in writing, from the counties or municipalities affected by the proposed project.
Grant Period: July 1, 2018-June 30, 2019. DEO cannot accept requests for multi-year projects.
Project Completion: All work should be completed by May 31, 2019.
Grant Type: Cost Reimbursement. At DEO's discretion, fixed price grant agreements may be considered on a case-by-case basis.
Typical Award Range: Grant awards typically range from $25,000 to $40,000, but award amounts may vary.
Project Types: Projects are developed by the county, municipality or regional planning council and generally relate to community planning and economic development strategies that implement the requirements in the Community Planning Act. Applicants are encouraged to seek funding for innovative, creative or unique approaches to planning and development.
Past Grant Projects: Examples of projects funded in prior years include the following:
Priority Action Plan for the Avon Park Air Force Range Sentinel Landscape Program;
Strategic plan for agricultural sustainability and food production;
Strategic plan and sites inventory for designation of a freight logistics zone;
Rail preservation plan for long-term multi-modal transportation uses;
Sea level rise impacts to stormwater outfalls in the Indian River Lagoon
Visual imaging for public projects;
Community redevelopment area (CRA) plans and finding of necessity reports;
Transportation corridor plans, complete streets plans and bicycle/pedestrian plans;
Master plans related to recreation, neighborhoods, infrastructure, urban design, etc.; and
Amendments to comprehensive plans and land development regulations.
Contents of a Request for Funding: The funding request should include the following items:
Letter Request. The county, municipality or regional planning council should submit a letter request to DEO that identifies:
The specific project and its significance to the community or region;
The product that would be produced under the grant;
The total amount of funding requested; and
Any additional information about the proposed project the county, municipality or regional planning council chooses to include for DEO's consideration.
NOTE: For a county or municipality, DEO asks that the letter request be signed by the chief elected official or the county or city manager.
Letter requests should be addressed to:
Julie A. Dennis, Director
Florida Department of Economic Opportunity
Division of Community Development
107 East Madison Street, MSC 160
Tallahassee, FL 32399-1420
Scope of Work. Include with the letter request a proposed scope of work that describes:
The deliverables, which are descriptions of the specific work to be performed, including a clear, meaningful and feasible implementation component.
The deliverable due dates (the dates the deliverables will be received by DEO).
The project documentation that will be produced and provided to DEO to demonstrate that the work described in the deliverable has been completed.
The cost or payment amount for each deliverable.
Budget. Include a budget with the letter request that outlines anticipated expenditures by category (e.g., contracted services, salaries and fringe benefits for work performed in-house, etc.). If indirect costs are sought, they should be identified along with a formula for calculating indirect costs. A federally-approved indirect cost rate may be submitted to DEO for consideration.
Examples of Scopes of Work: The following are links to FY 2017-2018 Community Planning Technical Assistance Grant agreements. The scopes of work in these grant agreements may be helpful in preparing a scope of work for this grant cycle (in particular, see scope of work paragraphs 2, 3 and 5):
How to Submit the Grant Request to DEO
DEO prefers electronic submissions, but mailed requests for funding are also acceptable.
Submit requests electronically to CPTAgrants@deo.myflorida.com.
Submit requests by U.S. Mail to:
Julie A. Dennis, Director
Florida Department of Economic Opportunity
Division of Community Development
107 East Madison Street, MSC 160
Tallahassee, FL 32399-4120
For further information please contact:
Sherry A. Spiers, Regional Planning Administrator
Florida Department of Economic Opportunity
Division of Community Development
Bureau of Community Planning and Growth
107 East Madison Street, MSC 160
Tallahassee, FL 32399-4120
(850) 717-8499