Leandro Braslavsky Soldi, MBA, MPA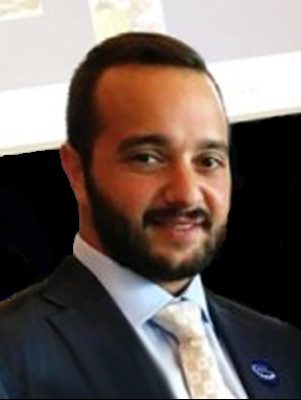 Leandro Braslavsky Soldi was the Finance Director of Hispanic Community Services, Inc. (HCSI) in Jonesboro, Arkansas for over 9 years. Among his duties, he was responsible for the financial situation, IT, HR, and representing the Hispanic community at a State level and Federal level by serving on several different boards.
Leandro was an active board member for the Red Cross-Northeast Arkansas Chapter, Chair of the Complete Count Committee for Census 2020 for the City of Jonesboro, Treasurer of the Northeast Arkansas Hispanic Professional Network, and member of the Jonesboro Fair Housing Committee among other committees and boards in which he participated. He was an active member in several different committees for the Winthrop Rockefeller Foundation and formed part of the Arkansas Out of School Network –Jonesboro Chapter. He graduated from Leadership Jonesboro – Class of 2013 and organized the Jonesboro Regional Chamber of Commerce and participated in the First Session of Citizen Police Academy organized by the Jonesboro Police Department.
Some of his recognitions were "2012 Volunteer of the Year" by HCSI, and "2015 Non-Profit Young Professional of the Year" by the Arkansas Nonprofit Alliance and several scholarship awards throughout his career.
Leandro holds a Bachelor of Science degree in Finance (BSF) from Universidad Argentina de la Empresa, a Master of Business Administration and a Master of Public Administration from Arkansas State University. Prior to his experience in Arkansas, he worked as a Finance Director at Extreme South International Consulting Services for over 3 years and at Banco de la Nación Argentina in the area of investments.
Leandro recently moved to South Florida in an attempt to get closer to his family in Argentina. In his free time, he enjoys traveling to different countries, learning about new cultures and practicing soccer among other sports.