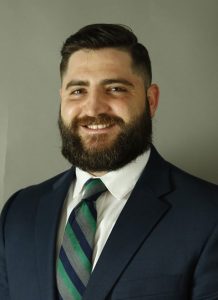 Mark Cassidy serves the South Florida Regional Planning Council as the Economic Development and Research Manager. He leads staff efforts in economic development planning, research, GIS, and data analysis.
Prior to joining the SFRPC family, Mark served the East Central Florida Regional Planning Council for over two years as a part-time Economic Development Planner. He has a range of additional experience in using data to forward triple-bottom line goals for other organizations spanning city and county planning departments, universities, and a think-tank.
Mark was raised in suburban South Florida, where the urban design he grew up around inspired him to be an urban planner.  He holds a Master's degree in Regional Planning from Cornell University and a Bachelor's degree in Business Economics from the University of Central Florida.