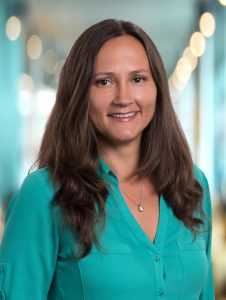 Eralda Agolli is a Senior Project Manager with 10+ years of experience in project management, developing and implementing innovative educational programs, services, cross-functional teams, and building key alliances with professional, academic, public sector, and non-profit organizations. She joined the South Florida Regional Planning Council (SFRPC) in September of 2020 as the Program Manager of the CARES Act Economic Disaster Recovery Program. Her primary focus at the Council is to serve as a liaison between local, state, and federal partners to assist the South Florida region prepare for, prevent, and respond to existing and future impacts by expanding economic development COVID-response activities.
Prior to joining the Council, Eralda was a Senior Manager for the Urban Land Institute's Southeast Florida/Caribbean District Council where she managed several engagement programs including the Leadership Institute, TOD Academy, the Women's Leadership Initiative, and other major fundraising events.
Eralda holds a Master's degree in Public Administration and a Bachelor's degree in Italian Studies with minor course work in International Business all from Florida Atlantic University. She is also a graduate of the Leadership Fort Lauderdale Class 26 and speaks fluent Albanian, Italian, Spanish, and minor French. She enjoys the beach and spending time with her husband and kids, traveling, watching documentaries and princess movies with her two daughters.