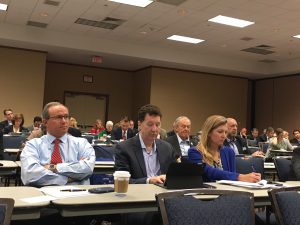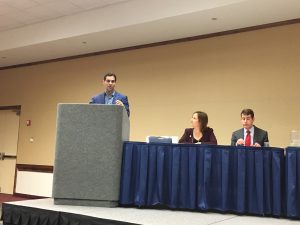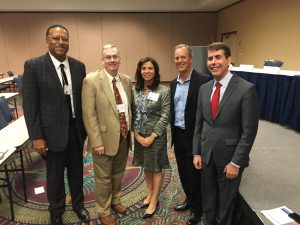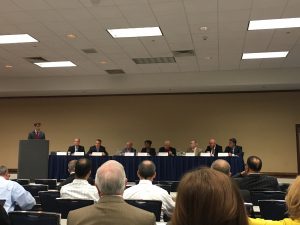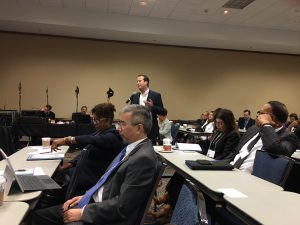 "Region in Motion"
Tri-Rail Coastal Link Corridor Meeting
December 16th, 2016
This meeting was hosted by the South Florida Regional Planning Council and sponsored by Broward County. It was moderated and facilitated by John Kaliski of Cambridge Systematics. Information was provided on how the Tri-Rail Coastal Link Project fits into a regional transportation solution, the progress that has been made to move from "Concept to Implementation" in Miami-Dade County, and important project issues that must be addressed to move the Tri-Rail Coastal Link Project forward in the region as a whole.
It was a unique event where elected officials, key transportation leaders, and stakeholders came together for an open conversation about the Tri-Rail Coastal Link Project. As presenters and participants shared updates, experiences, and perspectives, an agreement for future directions began to shape. The presentations and panels were engaging and insightful, creating a new understanding and vision.
Meeting Objectives
Develop shared understanding of the Tri-Rail Coastal Link project, project status, and critical issues
Improve stakeholder coordination within Broward County and regionally
Additional information about the Tri-Rail Coastal Link can be accessed at:
http://tri-railcoastallink.com/
http://www.tri-railcoastallinkstudy.com/
Please find the meeting videos, presentations, and agenda below.
Regional Partners Perspective: How Does Tri-Rail Coastal Link Fit into a Regional Solution?
The Honorable Susan Haynie, Chair, Southeast Florida Transportation Council, and Mayor, City of Boca Raton
Please click here to view the presentation.
AGENDA AND SPEAKER BIOGRAPHIES
Tri-Rail Coastal Link Update and Conversation
VIEW FULL MEETING PACKAGE HERE
Friday, December 16, 2016
7:30 a.m. – 12:30 p.m.
Broward County Convention Center
Palm Room A
1950 Eisenhower Boulevard
Fort Lauderdale, Florida 33316